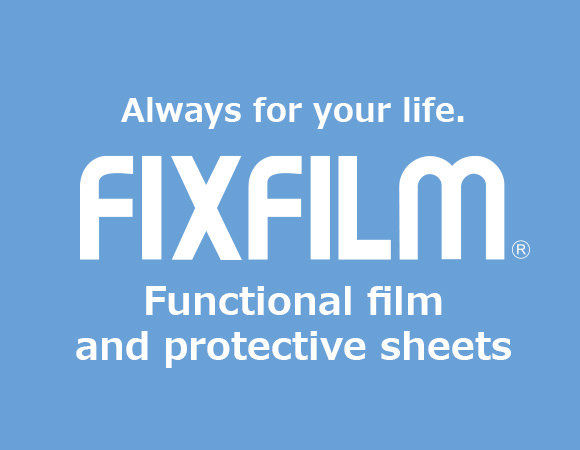 What is FIXFILM?
FIXFILM is the brand name for a series of functional films that fully utilize FUJICOPIAN's advanced functional layer design technology and high-precision coating technology.
A variety of products are available to meet different applications.
In addition, we are constantly developing new products to meet the needs of our customers and are working on new fields (semiconductors, construction, etc.).
Click here for details